Partners
Utrecht University

The DeltaMAR project's administration and coordination is located at Utrecht University in the Netherlands. More in particular, the project is part of the Copernicus Institute of Sustainable Development, of the University's Faculty of Geosciences. Utrecht University is the home of DeltaMAR staff members Frank van Laerhoven, Paul Schot, and Jasper Griffioen, and of one of the project's PhD candidates, Floris Naus.
Dhaka University
https://www.du.edu.bd/home
Project administration and coordination in Bangladesh is the responsibility of Dhaka University, more in particular of the Department of Geology, Faculty of Earth and Environmental Science. DeltaMAR staff members Kazi Matin Ahmed (Department of Geology) and Shantanu Majumder (Department of Political Science) are based at Dhaka University. Professor Ahmed is involved in the supervision of PhD candidates Naus, Rafiq and I. Hasan. Professor Majumder supervises our PhD candidate B. Hasan.
TU Delft
TU Delft, the Netherlands, delivers an important part of DeltaMAR's civil engineering expertise and knowledge. PhD supervision for Risalat Rafiq (assessment and optimization of water quality) is carried out by Boris van Breukelen. Our PhD candidate Imran Hasan (assessment and optimization of fresh water recovery) is supervised by Mark Bakker and Boris van Breukelen. Both Mark and Boris are a part of of TU Delft's Faculty of Civil Engineering & Geosciences.
Acacia Water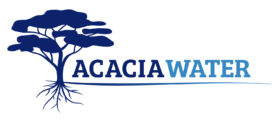 Acacia Water is a Dutch consultancy firm. Their mission is to improve the access to clean and safe water, worldwide, through smart, sustainable and practical solutions. Acacia's role in DeltaMAR involves activities related with capacity building and research.